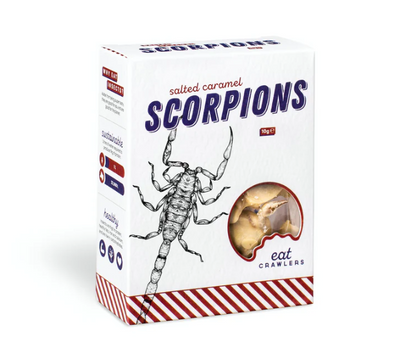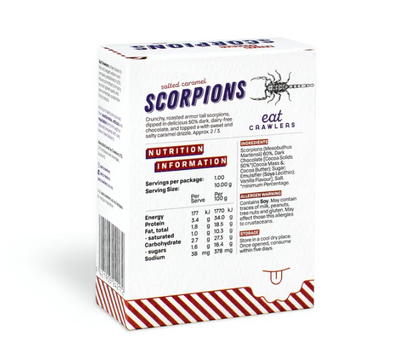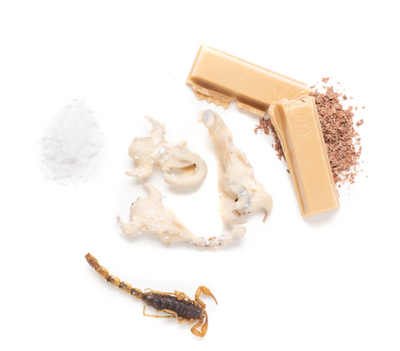 SALTED CARAMEL SCORPIONS 10G
$12.00
Out of stock
Crunchy, roasted armor tail scorpions, dipped in delicious salted caramel chocolate, finished with a sprinkling of flakey sea salt.
Approx. 2 Scorpions.
Our packaging: Outer box, 100% recyclable. Inner plastic, home compostable.
All of our insects are raised for human consumption and are sourced from sustainable, ethical and reputable farms throughout Asia and are prepared with care, here in New Zealand.
Ingredients: Scorpions (Mesobuthus Martensii) 60%, Dark Chocolate [Cocoa Solids 50%*(Cocoa Mass &; Cocoa Butter); Sugar; Emulsifier (Soya Lecithin); Vanilla Flavour], Water, Salt. *minimum Percentage.
Allergy Warning: Contains Soy. May contain traces of milk, peanuts, tree nuts and gluten. May effect those with allergies to crustaceans.
SKU: 10000-441